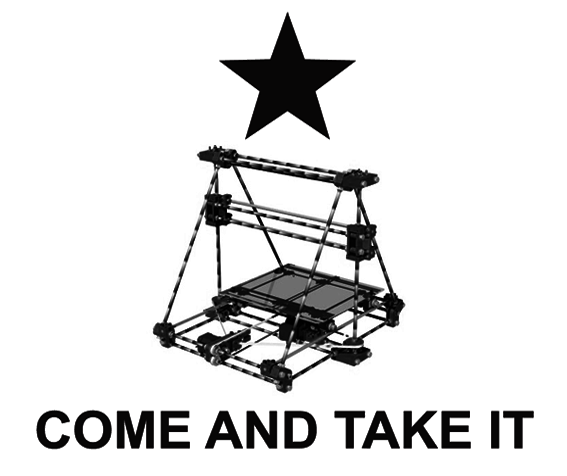 Earlier this month, Wilson and a small group of friends who call themselves "Defense Distributed" launched an initiative they've dubbed the " Wiki Weapon Project." They're seeking to raise $20,000 to design and release blueprints for a plastic gun anyone can create with an open-source 3D printer known as the RepRap that can be bought for less than $1,000. If all goes according to plan, the thousands of owners of those cheap 3D printers, which extrude thin threads of melted plastic into layers that add up to precisely-shaped three-dimensional objects, will be able to turn the project's CAD designs into an operational gun capable of firing a standard .22 caliber bullet, all in the privacy of their own garage.
"We want to show this principle: That a handgun is printable," says Wilson, a 24-year-old second-year law student at the University of Texas. "You don't need to be able to put 200 rounds through it…It only has to fire once. But even if the design is a little unworkable, it doesn't matter, as long as it has that guarantee of lethality."
Forbes: 'Wiki Weapon Project' Aims To Create A Gun Anyone Can 3D-Print At Home
As the article notes, someone has already managed to print a working lower receiver (ie, the important part) for a rifle.